Magnus Carlsen
World Champion
World #1
Norway
Carlsen is now the reigning World Champion of chess -- three times over -- first taking the title in classical time control from GM Viswanathan Anand just a month after last year's visit to the U.S. He beefed up that moniker this past June by winning the global title in both FIDE Rapid and Blitz time controls, making him the first-ever triple-crown World Champion of chess.
Despite just 23 years of age, not much of Carlsen's current resume comes as a shock -- he has been on the chess world's radar for more than a decade. Carlsen obtained his first IM norm in January 2003 and officially earned the title in August, still 12 years old. He earned his first GM norm by winning the Corus Chess Tournament in January 2004 and was eventually awarded the GM title that April, making him the third youngest in history at 13 years, 4 months and 27 days. Later that year, he became the youngest-ever to appear in a Candidates Tournament, his first of four appearances in the event.
In early 2008, Carlsen made his first break into the world's top-5 -- where he has remained since -- and in November 2009, he became only the fifth and the youngest-ever to pass the 2800 rating barrier. FIDE named Carlsen the world's No. 1 for the first time in January 2010, making him the youngest to ever hold the rank at 19 years and 32 days. Last year, he passed former World Champion Garry Kasparov's rating record of 2856 -- a bar Carlsen raised to 2889 this past April. He now sits at 2877, more than 70 points clear of the world No. 2 Levon Aronian.
Famous Washington Post columnist Lubomir Kavalek dubbed Carlsen the "Mozart of Chess" when he was just 14, a moniker that has since become entrenched by a recent CBS 60 Minutes interview. He is known for an endgame prowess amongst the greatest in history, as well as an unusually wide range of openings, which frustrates his opponents in their preparation against him.
---
World #2
2014 Sinquefield Cup Champion
Italy
Fabiano Caruana is an American-born, yet purely Italian, Grandmaster whose rapid advance into the elite ranks of chess has earned him the reputation as the next rival to Magnus Carlsen for the world championship. He is currently No. 3 in the world with a rating of 2801, only the eighth player in history to pass the 2800 barrier.
The 22-year-old was born in Miami, Florida and introduced to chess through an afterschool program as a five-year-old in Brooklyn, NY -- living in the same neighborhood where Bobby Fischer was raised. He played in his first tournament the same year at the Susan Polgar Chess Center in Queens, NY, eventually landing his first coach in NM Bruce Pandolfini at 6.
At 10, Caruana became the youngest American to defeat a GM in a sanctioned event and, by 12 years old, was a FIDE master and winner of several national scholastic championships, as well as two gold medals in Pan-American Youth Championships. From there, chess was his future, and his family moved to Europe to see it through.
He officially switched federations to Italy in October 2005, though he still shares dual citizenship with the U.S. and remains a good-standing Life Member of the USCF to this day. He found homes in Madrid and Budapest, as well as coaches in IM Boris Zlotnik and GM Alexander Chernin and, at 14 years, 11 months and 20 days, became the youngest GM in the history of both Italy and the United States, beating out the record set by Hikaru Nakamura.
Today, Caruana is a four-time Italian national champion and one of the hottest players on the global scene, having currently pushed himself up as one of only three players above the 2800 rating barrier. He crossed the super-elite threshold just last month after winning the 42nd Sparkassen Chess Meeting in Dortmund, Germany, where he clinched the tournament win in the penultimate round without losing a game.
Caruana is also FIDE's No. 1 ranked Rapid player, with a rating of 2857, though he finished in second place behind Carlsen in the 2014 World Rapid Championship this past June.
---
World #3
Olympiad Gold Medalist
USA
Ranked in the world's top-10 players for nearly five years, Nakamura has been the longtime U.S. No. 1 Grandmaster and the leading hopeful to bring America its first World Champion since Bobby Fischer. The chance for that world title creeps ever closer this year, as Nakamura currently sits second place at the halfway point of FIDE's 2014-15 Grand Prix and may earn his first seat in a Candidate's Tournament.
A child prodigy in every sense of the word, Nakamura made a fast impact on U.S. chess by knocking down nearly every age record on his way to the top. He was at one time the youngest-ever American master in history (10 years, 79 days), the youngest American international master (13 years, 2 months) and eventually the youngest American Grandmaster (15 years, 79 days) – breaking Fischer's record by three months.
Nakamura has collected numerous titles and championships since the age of 13, when he first arrived onto the national scene by becoming the 2001 U.S. Junior Champion. He quickly confirmed his place as one of chess' great elites, shocking the world with a sweet sixteen appearance in the 2004 FIDE World Cup, and then grabbing his first of three U.S. Championships the following year.
He is a recipient of the prestigious Samford Chess Fellowship (2005), the 2007 National Open champion and a three-time North American Open champion. He was an individual bronze medalist in the 2006 and 2008 World Olympiad, as well as the gold medalist on the first board of the 2010 World Team Championship, where the United States placed second.
This chess player only gets better as he gets faster, gracing the top of the world in Blitz chess when FIDE began publishing its list earlier this year and demonstrating his skill. Nakamura finished with bronze at the FIDE World Blitz Championship in June 2014, and currently sits second on FIDE's Blitz rating.
---
World #4
FIDE World Champion
Bulgaria
Taught to play at eight years old, Topalov was quickly discovered as prodigy and all-but adopted into the game at 12 years old by IM Silvio Danailov, who began a mentoring relationship that still exists to this day. Within two years, Topalov had claimed his first global crown as the 1989 World Youth Champion U14 and, three years after that, became a Grandmaster. He has led Bulgaria's national team since 1994.
Topalov ascended into the world's elite and soon began knocking on the door of the world championship, coming close in 2002 by reaching the finals of the Candidate's Tournament. But Topalov broke through in 2005, emerging from an 8-player, double round-robin FIDE World Chess Championship with an outstanding performance rating of 2890 and winning the World Champion title by 1½  points.
He lost his status the following year to GM Vladimir Kramnik in the highly controversial 2006 FIDE reunification match for the World Championship, though Topalov's presence amongst the worlds elite never wavered. He has competed in several more Candidates Tournaments and challenged again for the World Champion crown in 2010 against then-reigning GM Viswanathan Anand, where Topalov lost narrowly by a 5½-6½ score.
If age pushes the best years behind us, nobody told Topalov, who has been playing some of the best chess of his life in these recent years. In April of 2010, Topalov maxed his rating to a peak 2817, a mark that has only been passed by four players in history, three of them world champions: Magnus Carlsen, Garry Kasparov, Anand and Levon Aronian. He has appeared in the world's top five as recently as last year, and was the top finisher in FIDE's Grand Prix 2012-2013, which qualified him for yet another appearance in a Candidate's Tournament, this past March. Today, Topalov is the fourth strongest chess player in the world, with a rating of 2798.
---
World #5
World Blitz Champion
Russia
Grischuk finished in the top 10 in the 2005 FIDE World Cup, which qualified him for the 2007 Candidates Tournament in May–June 2007. He won his matches against Vladimir Malakhov (+2 −0 =3) and Sergei Rublevsky (tied at +1 −1 =4, winning the rapid playoff +2 −0 =1), to advance to the eight-player FIDE World Chess Championship 2007 tournament. In that tournament he scored 5½ out of 14, placing last in the eight-player field.
In 2009, Grischuk won the Russian Chess Championship.[3] In the same year he became the champion of Linares 2009, winning on tie-break over Vassily Ivanchuk because he had more wins. In 2010, he finished second in Linares to Veselin Topalov.
Grischuk finished third in the FIDE Grand Prix 2008-2010, which qualified him as the first alternate for the Candidates Tournament of the World Chess Championship 2012 cycle. Upon the withdrawal of world No. 2 Magnus Carlsenfrom the candidates tournament, Grischuk was appointed to take his place.[4]
In the World Chess Championship 2012 Candidates tournament, Grischuk was seeded 6th out of eight players, and faced the odds-on favorite to win the event, world No. 3 Levon Aronian in the first round. After splitting the four regular games 2–2, Grischuk won the rapid playoff 2½–1½ to advance to the semifinals. In the semifinals, he faced world No. 4 and former World Champion Vladimir Kramnik. Because of his strength as a blitz player, Grischuk employed the strategy of drawing early with white and defending vigorously with black in order to force the match into a blitz playoff. The strategy worked, as both the regular and rapid games were all drawn. Grischuk then won the blitz playoff 1½–0½ to advance to the final. In the final, he faced 2009 Chess World Cup champion Boris Gelfand for the right to play Viswanathan Anand in 2012 for the World Championship. After drawing the first five games, Gelfand won the final game to win the match 3½–2½. (Wikipedia)
---
World #6
World Champion
India
Viswanathan "Vishy" Anand (born 11 December 1969) is an Indian chess Grandmaster and former World Chess Champion.
He held the FIDE World Chess Championship from 2000 to 2002, at a time when the world title was split. He became the undisputed World Champion in 2007 and defended his title against Vladimir Kramnik in 2008. He then defended his title in the World Chess Championship 2010 against Veselin Topalov and in the World Chess Championship 2012[3] against Boris Gelfand. In the World Chess Championship 2013 he lost to challenger Magnus Carlsen and he lost again to Carlsen in the World Chess Championship 2014.[4]
Anand is one of eight players in history to pass 2800 Elo on the FIDE rating list. He occupied the number one position for 21 months, the 6th longest on record.[5]
Anand became India's first grandmaster in 1988.[6] He was also the first recipient of the Rajiv Gandhi Khel Ratna Award in 1991–92, India's highest sporting honour. In 2007, he was awarded India's second highest civilian award, the Padma Vibhushan, making him the first sports person to receive the award.
In March 2015, a minor planet was named 4538 Vishyanand after him.[7][8] (Wikipedia)
---
World #8
Corus B Champion
Netherlands
Anish Giri (born June 28, 1994)[1] is a Russian-born Dutch chess prodigy and Grandmaster.[2] He achieved the grandmaster title at the age of 14 years and 7 months.[3]
Giri is a three-time Dutch Chess Champion (2009, 2011 and 2012) and won the Corus Chess B Group in 2010. He has represented the Netherlands at three Chess Olympiads (2010, 2012, 2014). Giri's first appearance at a major tournament came in his shared second place at Corus Chess Group C in January 2009 giving him his third GM norm, his Grandmaster status being confirmed in June.[5] He also shared second at the Dutch Open, won the Dutch Championship and shared second at the Unive tournament.
His performance in the previous year's Corus Chess Group C earned him a spot in Group B in 2010. He won the tournament with a score of 9/13, half a point ahead of Arkadij Naiditsch. Despite a disappointing result in the European Individual Championships, he drew a match with Nigel Short and won the Sigeman & Co tournament scoring 4.5/5, coming second in the Dutch Championships behind Erwin L'Ami and was one of the best scorers for the Rising Stars team during the NH tournament against the Experienced team, but was unable to qualify for the Melody Amber tournament, losing in tiebreak against Nakamura.[6][7] It was revealed in May 2010 that Giri had aided Viswanathan Anand in preparation for the World Chess Championship 2010 against challenger Veselin Topalov. Anand won the match 6.5-5.5 to retain the title.[8][9]
At his debut appearance at Tata Steel in 2011 he scored 6.5/13 and defeated Magnus Carlsen with Black in 22 moves. He also became Dutch champion for the second time and shared first place at Sigeman & Co with Wesley Soand Hans Tikannen. In January 2012, Giri won the 54th annual Reggio Emilia chess tournament. Despite being the lowest rated player in a category 20 tournament (average rating 2744), Giri scored four wins, two losses and four draws for a clear first place (performance rating of 2823).
Giri became threefold Dutch champion in 2012.[10]
He shared third place in Biel Chess Tournament 2012.
He won the match against Vassily Ivanchuk in 26th edition of the traditional tournament in León.
He was nominated to participate in FIDE Grand Prix Tournament series 2012-2013.
He is participating in FIDE Grand Prix Tournament series 2014-15.
Giri's current coach is Vladimir Tukmakov. (Wikipedia)
---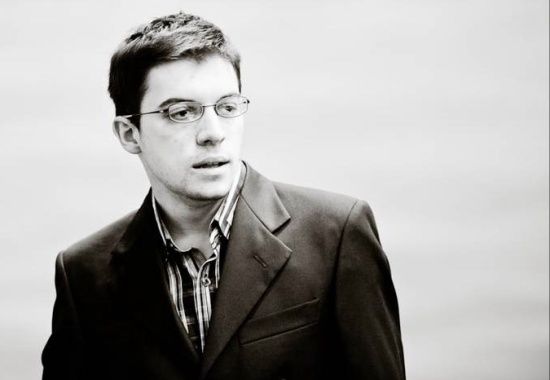 Maxime Vachier-Lagrave
World #11
World Junior Champion
France
Maxime Vachier-Lagrave is France's No. 1 Grandmaster and currently the ninth-best chess player in the world. Widely regarded as a resourceful risk-taker, Vachier-Lagrave is quite often a fan-favorite amongst his tournaments, regularly delivering some of the most-exciting games of chess.
As the 13th youngest GM in history, earning the title in 2005 at just 14 years and 4 months, Lagrave was a child prodigy discovered quite early in his life. He was on France's national scene at just six years old, winning the U8 section of the Montlucon tournament in 1997. Conquering sections well above his age would become a theme in his young life; Vachier-Lagrave participated in France's U16 Team Championships since 1997, winning seven points in seven games on the first board in both the 2004 and 2005 events.
Lagrave was competing in his first World Youth Championship in 2000 at just nine years old, finishing with a bronze medal that year, as well as 2001 and again in 2005. He won Paris' Championship in 2007, and later that year won his first of three French national championships at just 16 years old. Soon, Vachier-Lagrave became the World Junior Chess Champion, winning the title in Argentina 2009 with a score of 10.5/13.
Now 23, Vachier-Lagrave's latest appearances amongst the world's elite has confirmed what France knew about him as a youth. He was the winner of the 2012 SPICE Cup here at Webster University in 2012, and last year was a semifinalist at the 2013 Chess World Cup, despite entering as the 23rd seed. There, he lost to eventual winner Vladimir Kramnik.
Recently, Vachier-Lagrave has been on a tear, all the way up through his win of the Biel International Chess Festival in Switzerland last month. There, he lost to Anish Giri in the penultimate round -- it was Vachier-Lagrave's first tournament loss of 2014.
---
World #10
Olympic Gold Metalist
Armenia
Grandmaster Levon Aronian is a walking celebrity and the pride of chess-strong Armenia, having been declared Sportsman of the Year twice, Honored Master of Sport in 2009 and the 2012 Person of the Year by a leading national magazine. The 32-year-old is just the sixth player in history to cross the elite 2800 threshold, and reached a career-best 2835 earlier this year. Ironically, Aronian's arrival to the Showdown in Saint Louis -- currently ranked No. 4 in the world and rated 2797 -- comes as part of a slump by his own exceptional standards: It is the first time Aronian has been out of the world's top-3 since November 2010.
Taught to move the pieces at 9 years old, Aronian was quick to appear on the world stage, winning the 1994 World Youth Chess Championship U12. In 2002, at 20, he won the Armenian Championship and later the World Junior Championship in India. But his mainstay in the world's elite was marked in 2005 when he won the World Cup in Russia and cracked the world's top-10 for the first time. Since then, Aronian has collected a staggering amount of elite titles.
He played the first board on three gold-medalist Armenian Chess Olympiad teams (2006, 2008 and 2012), also grabbing the individual gold in 2012. He has won the FIDE Grand Prix twice, the prestigious Tal Memorial three times, and the Corus/Tata Steel Chess Tournament four times, including the 75th anniversary of the event earlier this year where he beat out the rest of the field by 1.5 points.
Not just confined to classical chess, Aronian was the 2009 World Rapid Champion as well as the  2010 World Blitz Champion, though both titles have since been claimed by the now triple-crown World Champion Magnus Carlsen. Aronian is also a talented chess variant player, becoming the Chess960 World Champion in 2006. He successfully defended the title to Viswanathan Anand in 2007, though lost it in 2009 to Hikaru Nakamura.